As our first craft show of the summer draws near, production has been in a bit of a frenzy in our final stretch to the finish line. We have been washing, cutting, pressing, sewing aprons and aprons and aprons oh my!
With the many aprons passing through my fingers, I couldn't resist thinking about their history. How many other women have been in the same place I am at this moment, sewing straps and pockets. Did they create their own patterns? What kind of fabrics and trims did these women use?
So let the search begin...
The aprons of Victorian era mimic the fashions of the day and incorporate the same fine fabrics and trims found on the intricate dresses of the day.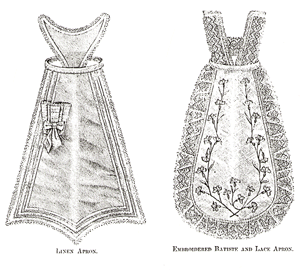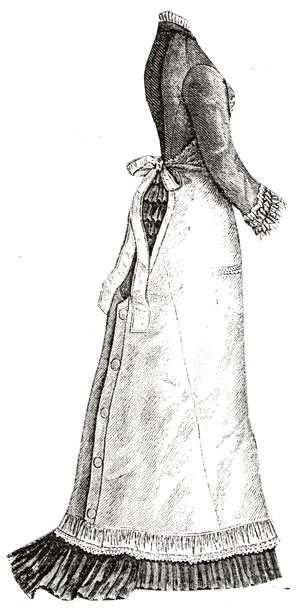 The apron made a drastic change in the 1920s reflecting the simplistic fashions of the time. The fine fabric is no where to be seen and the trims are replaced by simple style lines and a long sash to secure the apron. Functionality was the name of the game at the this time for aprons.
The aprons of the 1940s and 1950s sported brightly colored printed fabrics and ric rac trimmings. Utility and functionality still came first but with a playful twist on the design.
I love looking through the pages of fashion history. It's both telling of the times and quite inspiring for this Brooklyn seamstress.
Happy Sewing!
-Katie